Parisian slippers, timeless and customizable
Our concept
With more than 500 original models created, in a wide choice of materials and colors, Chatelles offers all women to shine in flats without sacrificing femininity or comfort.
The Parisian brand is inspired by English shoe, the iconic gentleman's indoor slippers, that is declined in outdoor models for women, men and children. Their slim and light design ensures an elegant walk, and goes perfectly with all outfits, from jeans to evening dresses, from the office to the dance floor, to wear indoors at home in winter or travel in summer.
Founder and artistic director François du Chastel emphasizes comfort by integrating a memory sole in all slippers. In addition, he imagines a unique customization concept in the shoe world: the possibility of mixing the model and the accessory according to your looks, in order to personalize the model of your choice. Thus, accessories, tassels or embroidered initials accessorize your slippers according to your taste.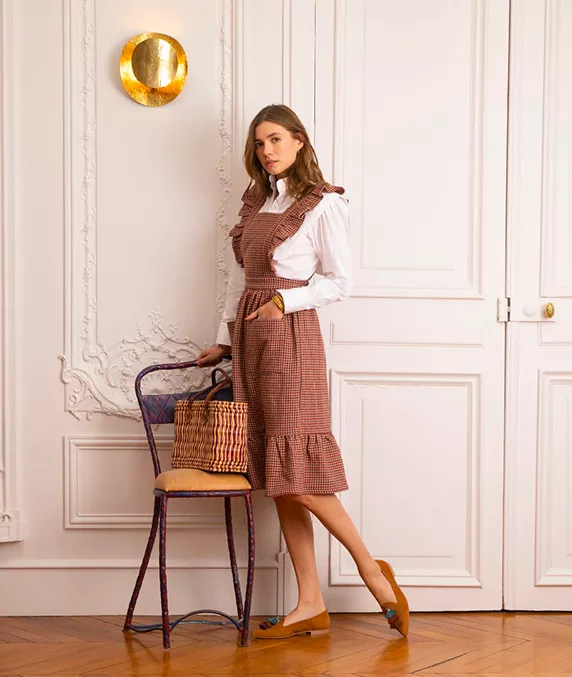 "To shine in flat shoes while being feminine and especially COMFY." - François du Chastel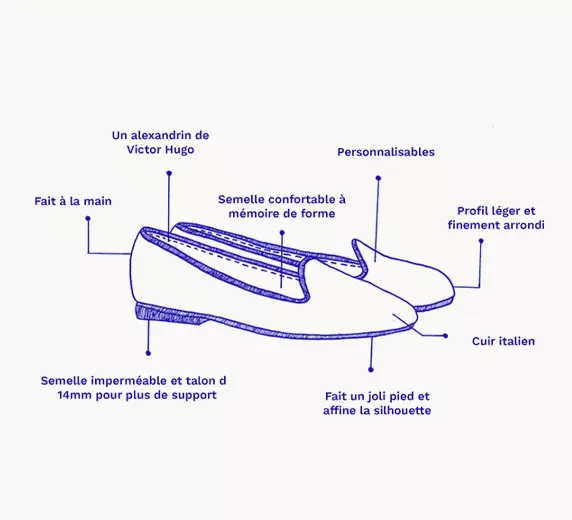 The comfort
We have called in a podiatrist and trusted our first customers to perfect our models so that they can be worn all day or for going out at night.
The insole is an 11mm thick memory foam insole and guarantees you optimal and long-lasting support and comfort. This insole is covered with a thin 1mm thick natural leather insole that is soft and dye-free.
The outsole is made of recycled rubber (leather look), ultra-resistant, flexible to absorb shocks and moreover 100% waterproof, you will not have to resole them for a long time.
The heel is 14 mm, half of which is made of natural rubber. In total more than 23 mm high to avoid the trap of shoes that are too flat and offer real comfort for your knees, back and neck. Ideal for walking, working, dancing... living!
Our production
Chatelles slippers are designed and manufactured 100% in Europe. Historically English-inspired, they are designed in Paris, then crafted by hand in the best Italian leathers by experts of the craftsmanship in our workshop in a small village in northern Portugal.

For the furlanes, we call upon one of the last traditional workshops of Friuli in Veneto next to Venice to the historic houses that have been making this famous Venetian slipper for decades. The espadrilles are made next to Madrid in the oldest Spanish Alpargata workshop owned by the same family for 4 generations.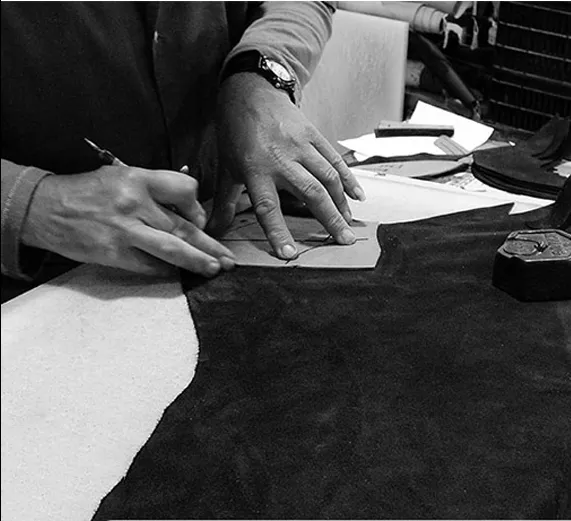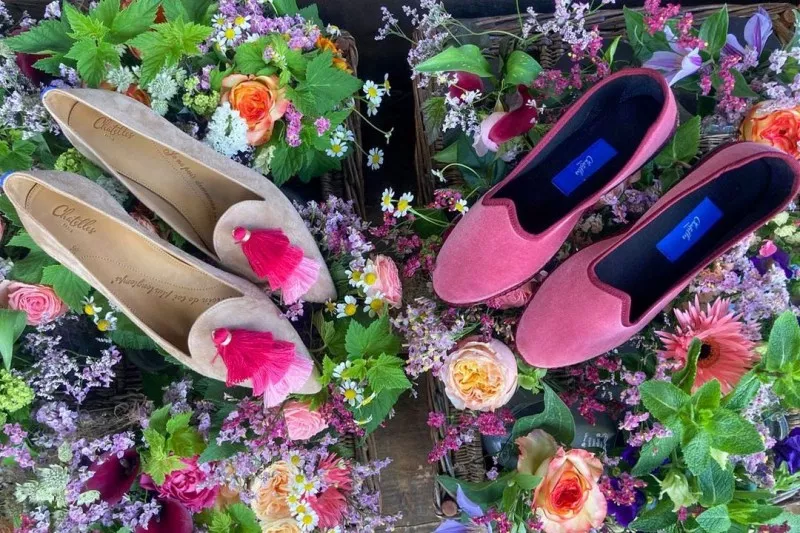 AN ENVIRONMENTALLY FRIENDLY INVOLVEMENT
At Chatelles we are very concerned about the environment and the importance of sustainable development, that's why we have chosen to locally produce in Europe from sustainable sources for our finished products. Even our boxes are made out of recycled paper and soy ink; we are just trying to make something better for the environment.
"Getting an handmaded and European production according to local traditions and know-how, using natural and recycled materials, working as a team with disabled workers, supporting causes that are dear to us (#chatellesgivesback) and being as responsible as possible, these choices were imposed from the creation of the brand." - François du Chastel
The founder
In 2012, after a few years in an investment bank in London, François returned to Paris to found his fashion start-up. He launches Chatelles, the Parisian brand of women's slippers, customizable with a wide choice of accessories or initials: it's the birth of a single-product brand and an iconic shoe known primarily for its comfort.
Its vocation is to create the only brand entirely dedicated to slippers, to bring elegance, comfort and customization to women's feet. Since then, the brand has opened its know-how to men's and children's models, so that everyone can enjoy the Chatelles style.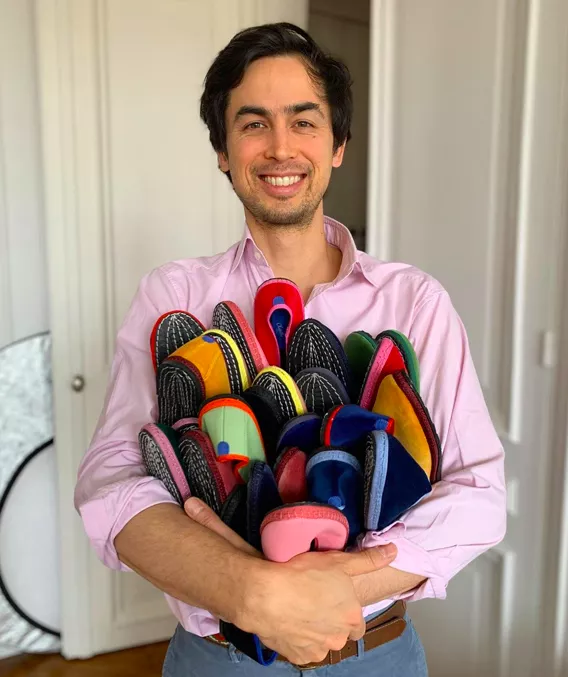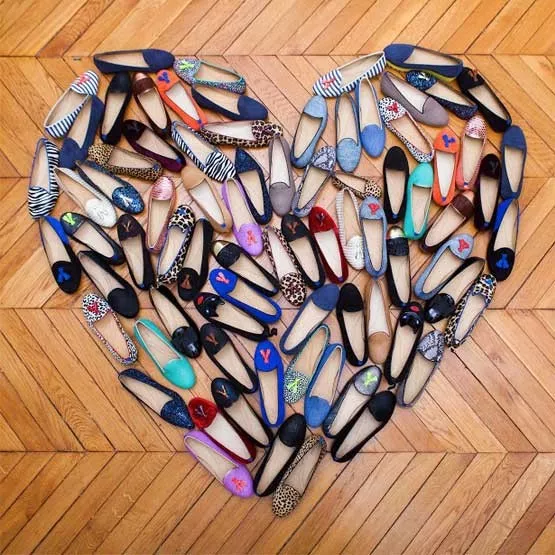 A poetic note
You will discover engraved in the hollow of your Chatelles a famous verse of Victor Hugo: "I cannot remain... far from you any longer."
An ode to the love story at the origin of the brand, love and the art of living in the Parisian way.
Indeed, Chatelles was born from a passion: François fell in love with a young woman and decided to offer her a pair of slippers created for her, inside which is engraved this verse from Victor Hugo.