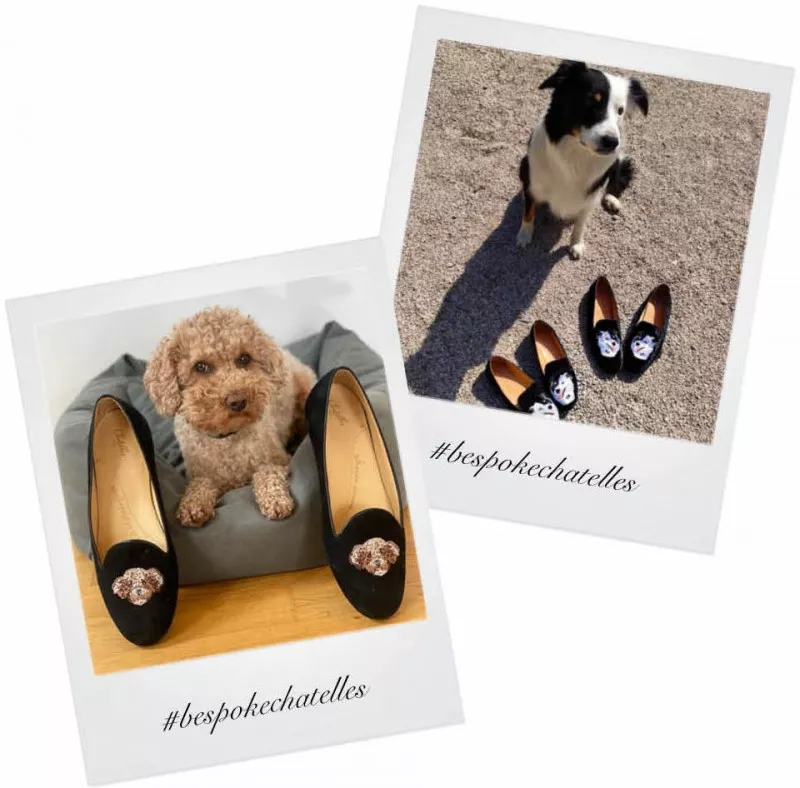 Bespoke
Bespoke Chatelles is a custom embroidery service that personalizes your shoes with embroideries of your own designs or pics according to your requests. Whether it's your pets, a logo, coats of arms, wedding monograms – we can embroider anything on your Chatelles!
The embroidering is carried out in a second generation workshop in the North of Portugal, and the shoes are then crafted by hand only for you.
You can select the color and material of your choice or choose from any existing shoe styles for both women and men.
To ensure that your creation perfectly meets your expectations, we offer a completely free visual simulation before payment and embroideries.
To request a free simulation with any design of your choice, please contact us at bespoke@mychatelles.com. Your bespoke embroidered shoes will be ready within 8 to 12 weeks.
Bespoke slippers are priced at €590 for a pair with identical designs on both feet, while a pair with different designs on each foot is available at €690.
Explore examples on Instagram of styles already created using #bespokechatelles
Chatelles also offers a wide choice of monogramming embroideries (please click here).